Steve McCurry: A life in Pictures bring together all McCurry's key adventures, from his breakthrough journey into Afghanistan hidden among the mujahideen and his coverage of the destruction of the 1991 Gulf War, up to his most recent work. This book has more than 350 images, the selection includes his best-known shots and portraits as well as over 100 previously unpublished photographs and a huge collection of personal notes and visual ephemera: together these form the ultimate visual biography of McCurry's incredible career.
Some Sections of Book and the review video is given below:
Steve McCurry, this name is enough for any photographer or photo enthusiast to know who he is. If someone doesn't know by the name one can know him by "The person who clicked "The Afghan Girl" for National Geographic magazine cover. From this book we can see how each of his photographs got into existence, his travel, his lifestyle, and so on. It's easy for us to just see at the picture and say its wonderful, it's ok or it's not good but the real story has been told in this book.
The book contains the explanation of how he switched from cinematography to photography, How he used to send his all films from India/Afghanistan to his sister in America to develop them, and before him, sister would be the 1st to see his image. A must-read book.
The paper of the book is also of high and good quality, one can just touch and they will feel the difference of a book from a photographer.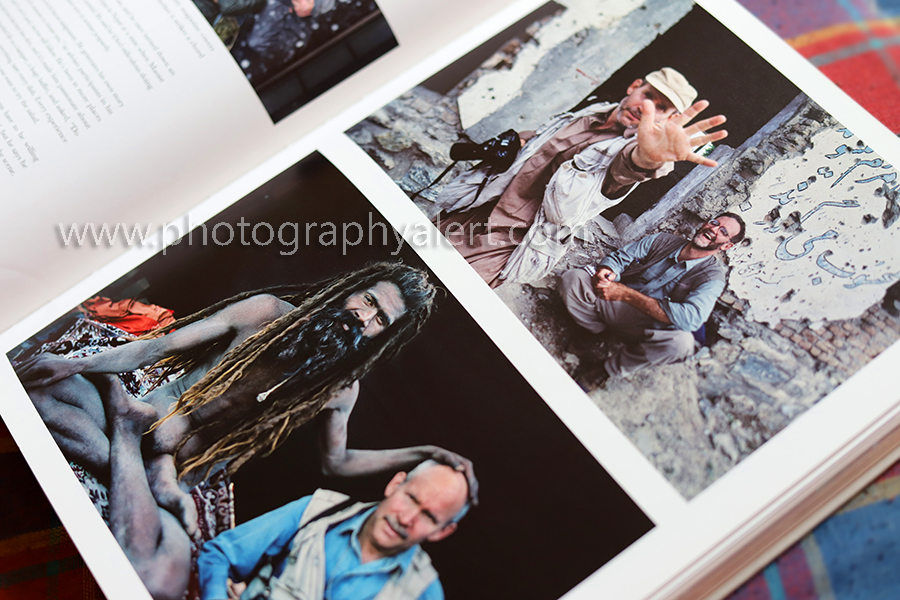 Video: Steve McCurry: A Life in Pictures by Bonnie McCurry Review