Steve McCurry, is in the field of photography for over 30 years. He has been documenting cultures, traditions, conflicts, and many more. He was born in a suburb of Philadelphia, Pennsylvania. Since then, McCurry has gone on to create evocative images in over six continents and countless countries, with scores of magazine and book covers, as well as solo global exhibitions. McCurry has been recognized with some of the most prestigious awards in the industry, including the Robert Capa Gold Medal, National Press Photographers Award, and an unprecedented four first prize awards from the World Press Photo contest.
Here are some of the best images captured by Steve McCurry. I am a photography enthusiast. I have been in the field for photography for 7 years, sometimes freelancing and sometimes working in agencies/magazines. I am an admirer of Steve I love all of his images, literally all. In his every photographs he is in a right place at right time that is what makes a photograph best.
This list is not in any order, this list of best image is just from my perspective, and they are my best pictures. There is no any validation for one being the best than the other, except being my choice.
Image are given below Follow Photographyalert
Mother and Child at Car Window
I loved this image because it is full of emotion. This picture also shows the socio-economic difference that exists in the society (mainly in lower-middle income countries). The mother with her child outside car is totally drenched in rain and she must be asking for some money. Steve is inside the car, probably enjoying a song and air-condition while pressing the shutter. The color of her saari and the intensity in her and the child's eyes says it all. Among many images Steve has clicked in India, this is very much Iconic.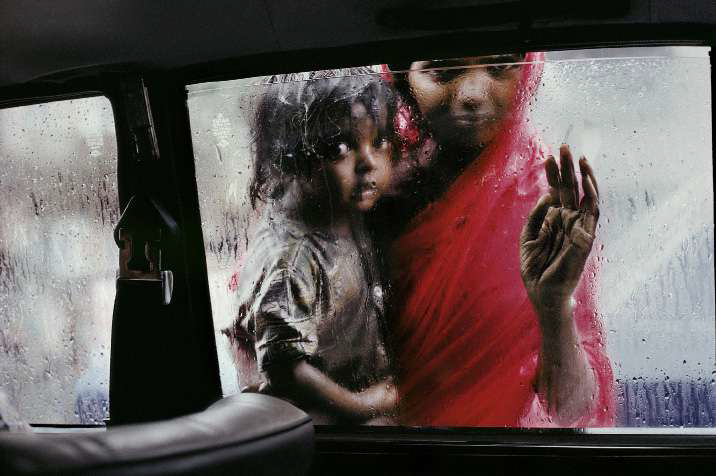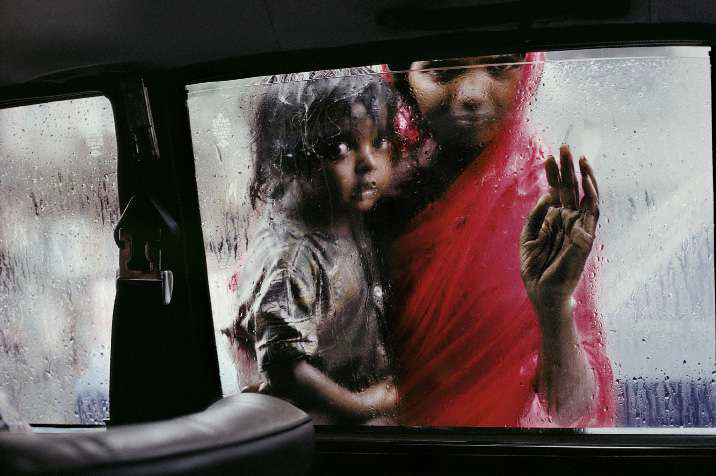 2. Dust Storm Rajasthan : INDIA
While he was on many trips to India he had added most iconic pics to his gallery. I also have felt that India is the best place for photography as there are different cultures, people with different economic status, the mode of living varies from places to place just with a couple of walk. The main cause also being the population and also the diverse geographical terrains. Among many pics of Steve, this Dust Storm in Rajasthan where 5-6 ladies are covering their face while trying to escape from the storm is so beautiful. The color contrast, 2 pots of mud to carry water had put extra beauty to the photo. Rajasthan is a place where lack of water is so prevalent.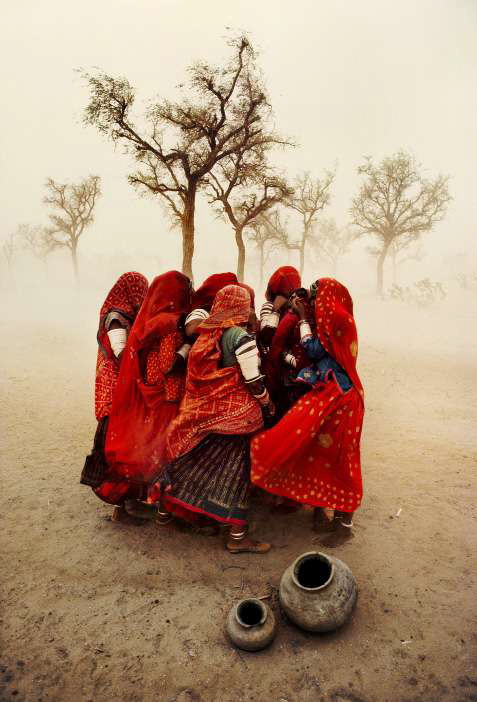 3. Moonrise over Mumbai
Mumbai is among the most chaotic place in India. It is the financial capital of India. You can see the richest culture as well as the poorest people in this place. What I loved about this image is, this pic contains the chaos made my people and taxis and the calmness given by moon and the mosque. And what I love about India is, this chaotic vive exists still today.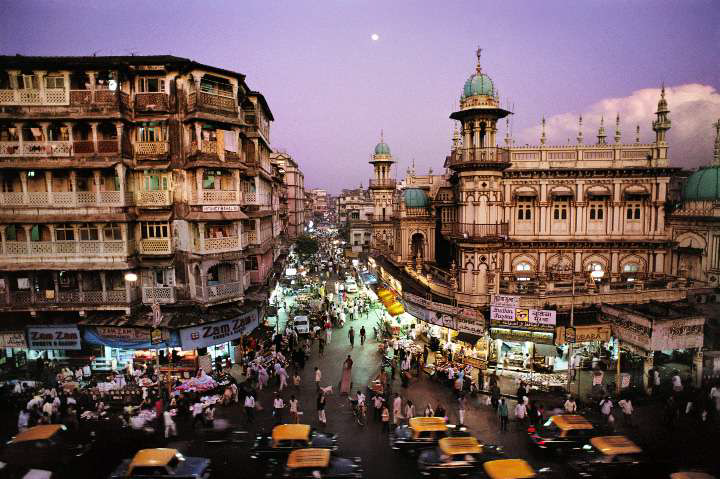 4. Afghan women at shoe store
Afghanistan is a place where there is still a taboo where girls have to think twice while stepping outside of their house. Steve's many iconic images has been produced from Afghanistan only. Who would think of clicking such picture some decades back? I loved the framing, the texture of shoes, the dresses of afghan girls and the girl with the bucket has made this image so beautiful.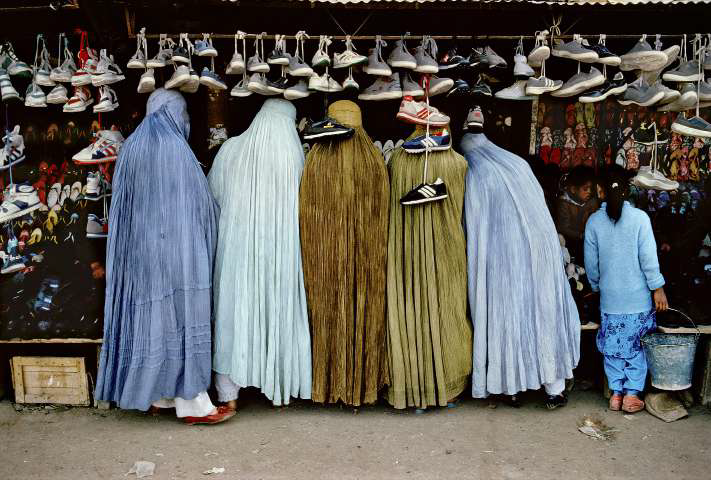 5. Shaolin Monastery : China
Steve McCurry has been one of the most iconic voices in contemporary photography for over three decades, documenting conflicts, vanishing cultures, ancient traditions and contemporary culture. The reason I liked this image is it has calmness as well as the activity that makes us look at this pic for longer period of time. This image also contains the contrast with the dress they are wearing which is the symbol of peace (monks) and the martial-art training they are getting.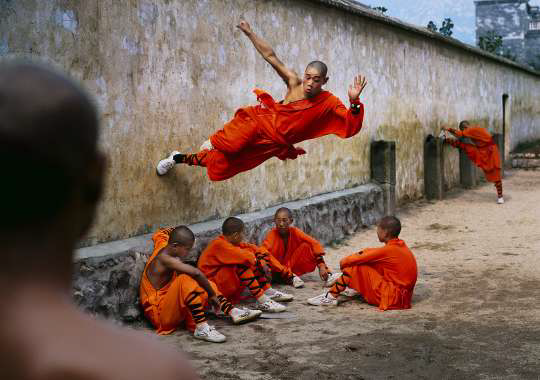 References